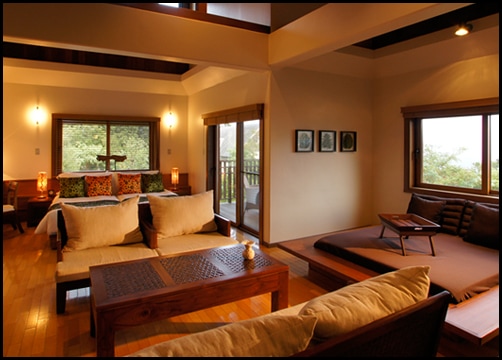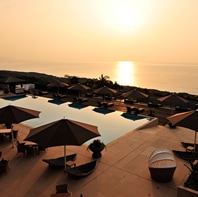 sankara hotel & spa Yakushima was built on elevated ground looking out upon the sea, surrounded by subtropical rain forest in a subalpine climate. It is an ideal location, rich in the scents of lush greenery and fragrant, refreshing breezes. To match the natural setting, the hotel's interior is Asian modern with the graceful tones of natural wood. Sophisticated refinement is combined with a healing, natural mood. Designed in collaboration with a well-known European designer active in Bali. Original linens and amenities are both environmentally friendly and gentle on the body.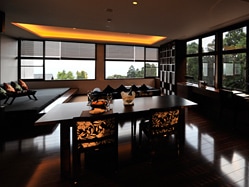 Twin beds: 126m2 1 total
Equipped with indoor spa room and outdoor bath. Our most deluxe room.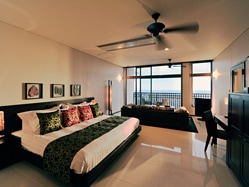 Twin beds: 71m2 3 total
Spacious room with the luxury of a suite. Located in main building.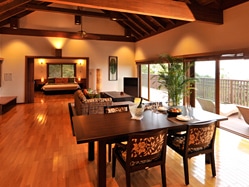 Twin beds: 104m2 1 total
The largest of the villas scattered through the forest. With wide, sea view wood deck.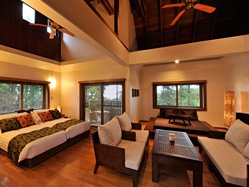 Twin beds: 53m2 24 total
Spacious, standard type. With multi-purpose space and daybed.