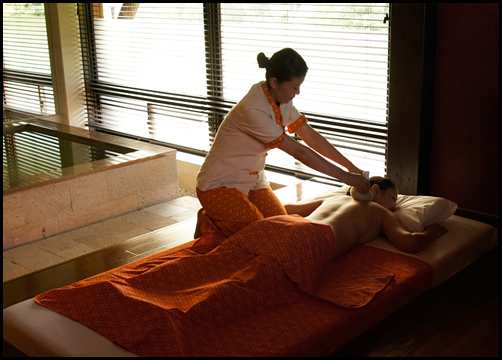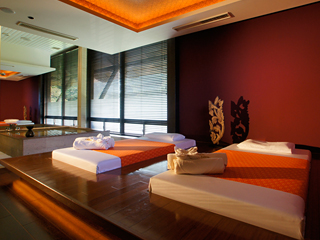 The Asia Herb Association luxury Thai-style spa offers an herbal heat treatment based on traditional Thai medicine, implemented with detailed care and modern service. With five salons in Thailand and 200,000 guests annually, the salon is very popular and will open its first salon in Japan at sankara hotel & spa Yakushima in March 2010.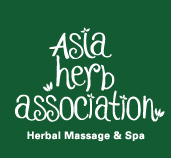 The Association is owned by a Japanese woman, Yumiko Kase. When Ms. Kase was working in Thailand she became interested in traditional Thai medicine after being cured of back pains of indeterminate cause. She traveled back and forth between Thailand and Japan doing research to start her business. She moved to Thailand and established the Asia Herb Association in 2003. All of the herbs used at the salons are cultivated on organic farms run by the company in Thailand, which are certified organic by the International Federation of Organic Agriculture Movements (IFOAM) and the Organic Agriculture Certification Thailand (OACT). The company is also highly acclaimed from all quarters in the area of organic product development and consulting. In 2006 it won the "Best Massage" award in Thailand.

Asia Herb Association
http://www.asiaherbassociation.com/

Based on traditional Thai medicine, with its 2500 years of history, steamed herbs are pressed against the skin along lines of energy that flow through the body, known as prana, boosting the body's own immune system.
The Asia Herb Association uses an herbal ball comprised of a blend of about 18 homegrown organic herbs wrapped in a cotton cloth and steamed. Combined with a traditional Thai-style massage or herbal oil massage, it refreshes and promotes full body relief from fatigue.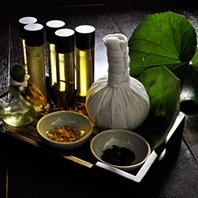 < spa suite twin room >
The Asian modern wood interior incorporates tropical touches to create a soothing, chic atmosphere. Bathed in the fragrance of herbs, your body will relax to its core. Two room types are available — single and twin. Whether as friends, a couple or mother and daughter, you can unwind together.
·Counselling room ·Treatment rooms (5 rooms)
(spa suite twin room 2 rooms / spa suite single room 1 rooms / twin room 2 rooms)